West Coast Canard Fly-In
Saturday July 22, 2006
Here are some pictures from the Canard Fly-In held last Saturday at Brackett Airfield. There was quite a good turn-out, I'm guessing about 11 Cozy's, Long EZ's and a VariEZ and 50 people. It was hot, 110F in the shade, but the heat couldn't melt the enthusiasm or camaraderie. It was a great time. Thank You to our hosts Tom Kennedy and his wife, Paul Stowitts and everyone else who had a hand in the event.
My friend Greg Haack flew from Long Beach and picked me up at Camarillo airport in his Cozy III.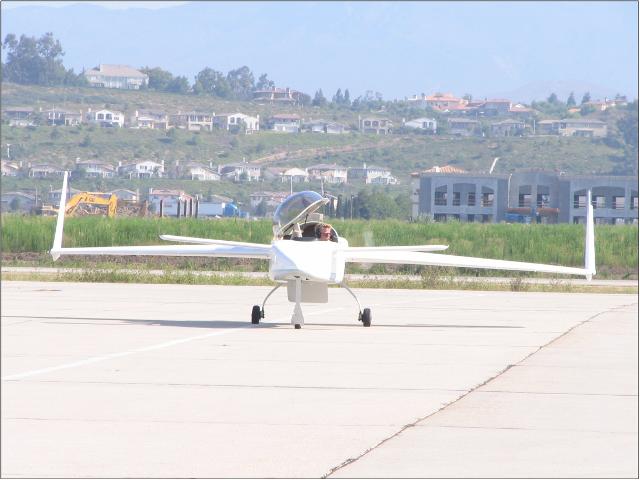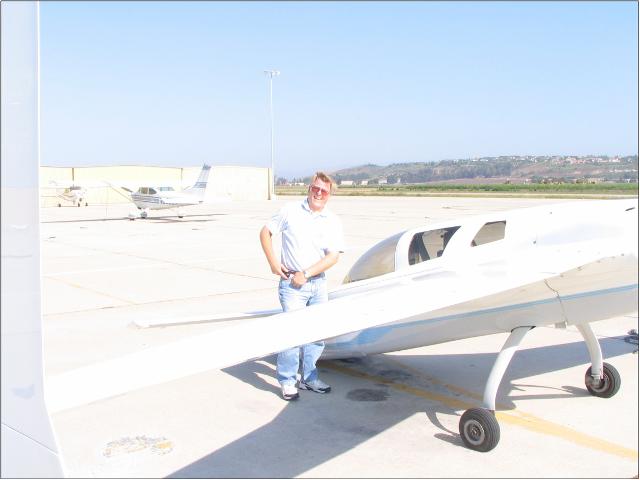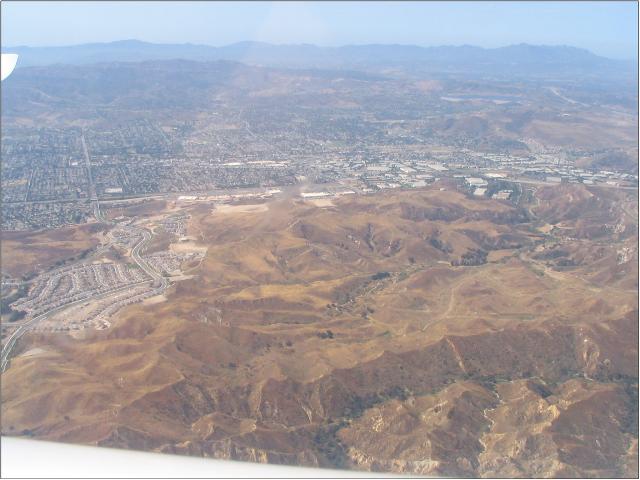 The flight to Brackett was about 30-45 minutes and even at 5500 feet the air temp was 90F.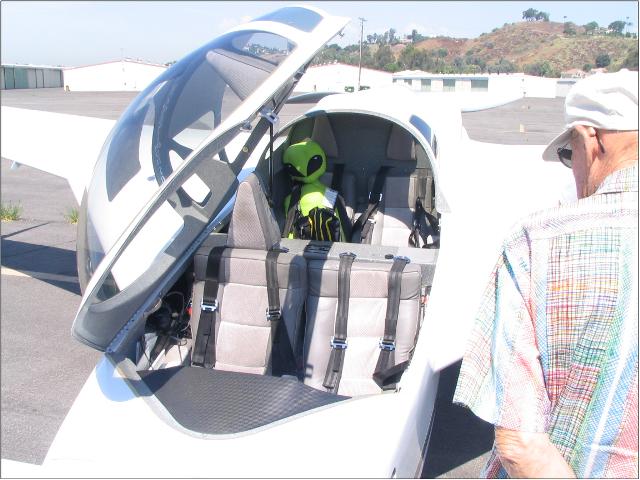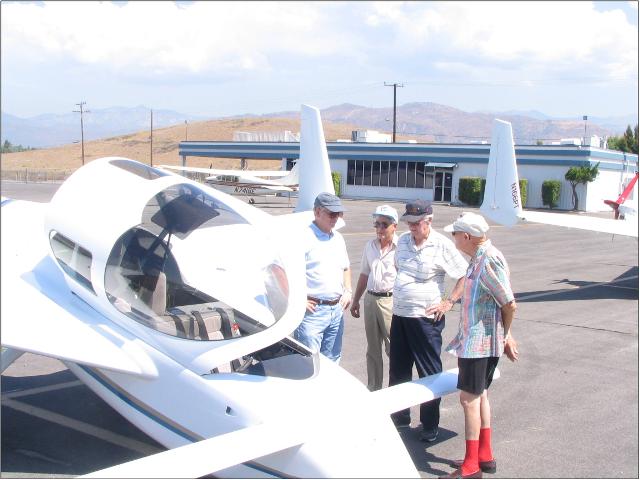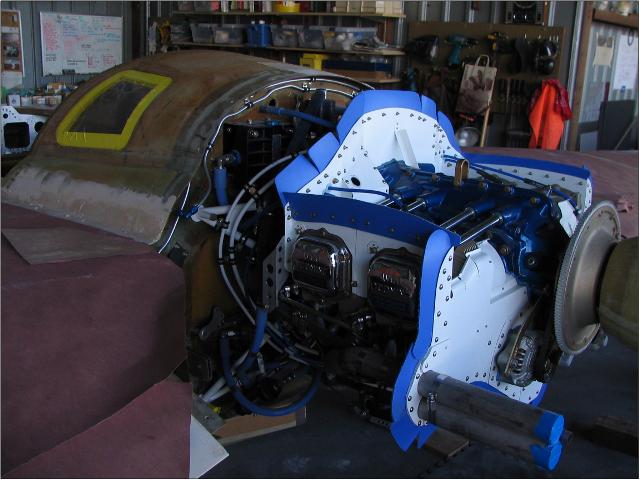 Tom Kennedy's Cozy showed off his quality workmanship.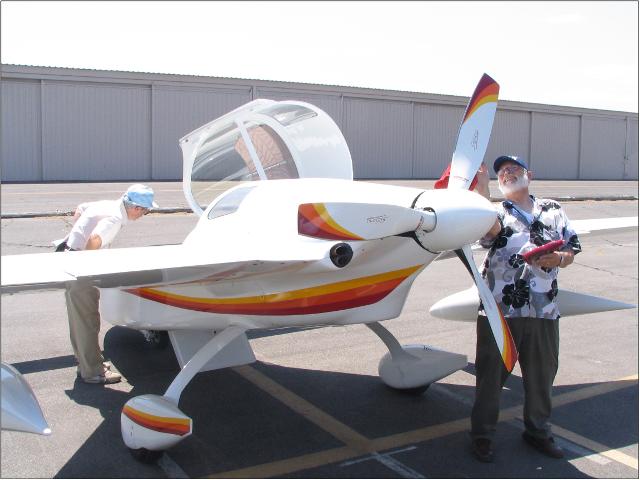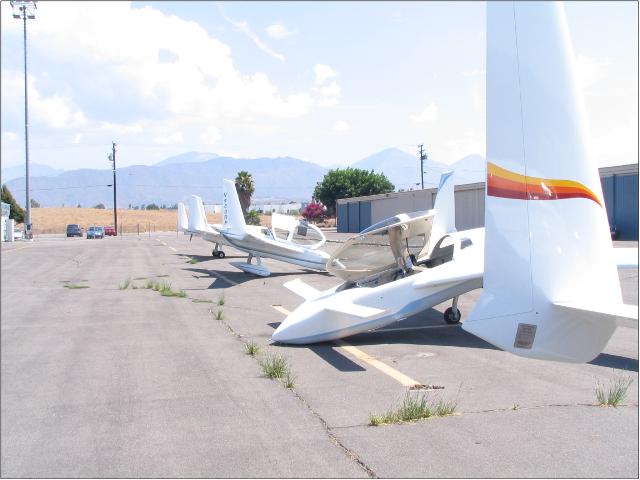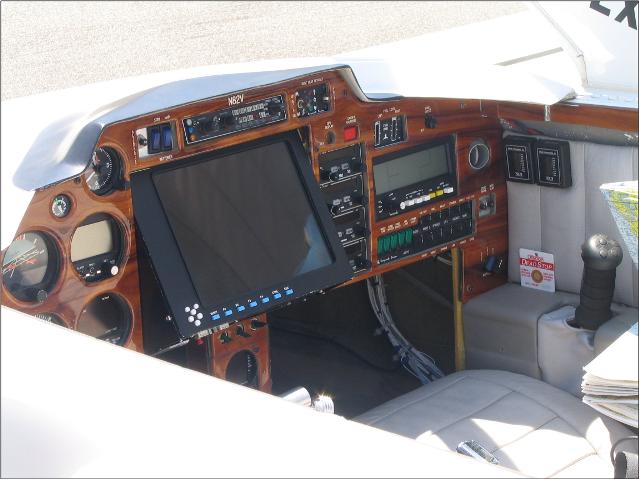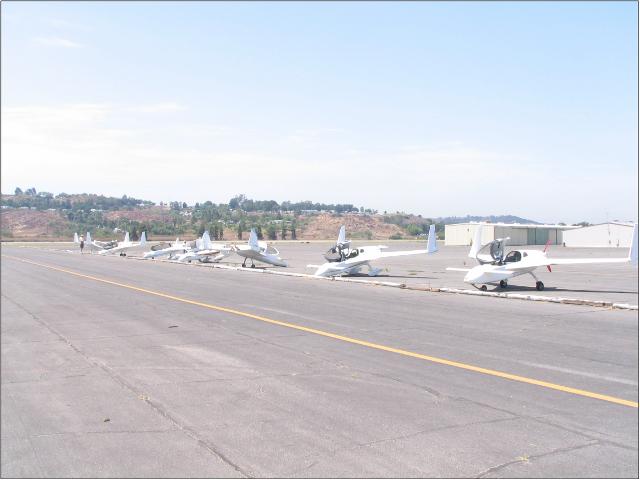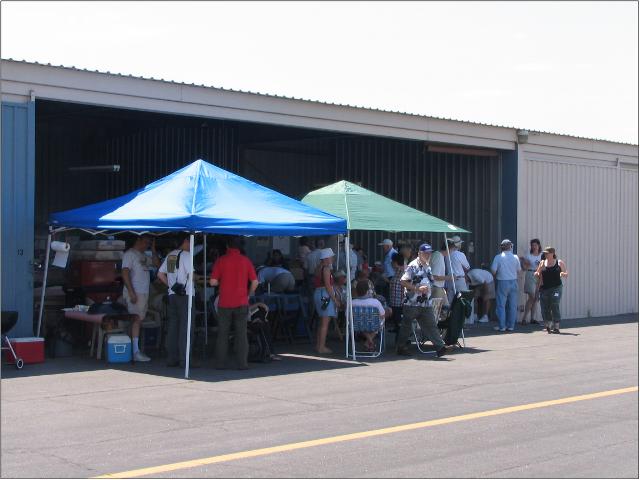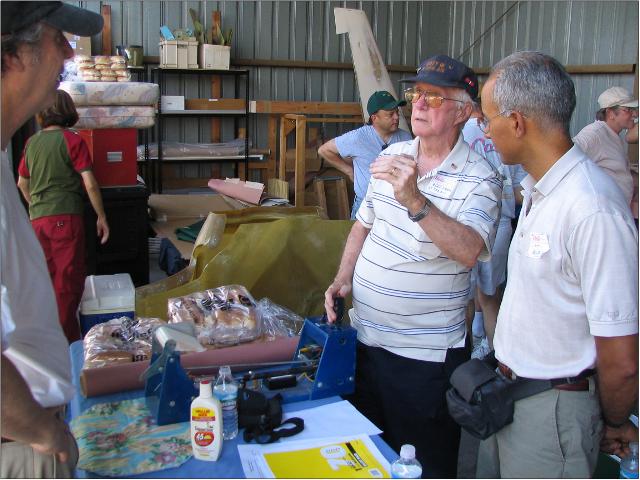 Alex Strong demonstrating his electric pitch trim system. He's quite an interesting man with many fascinating stories.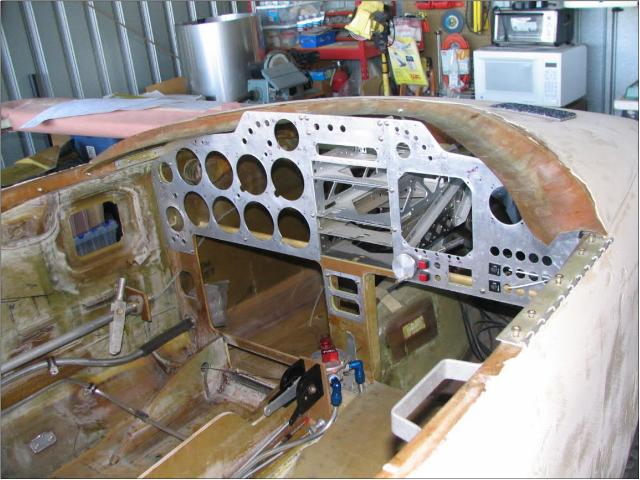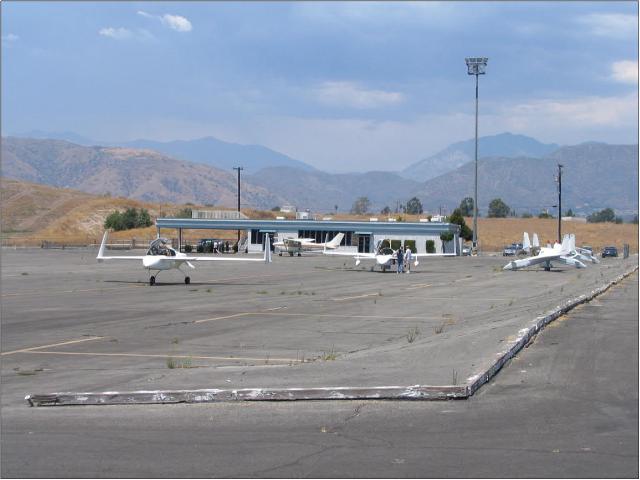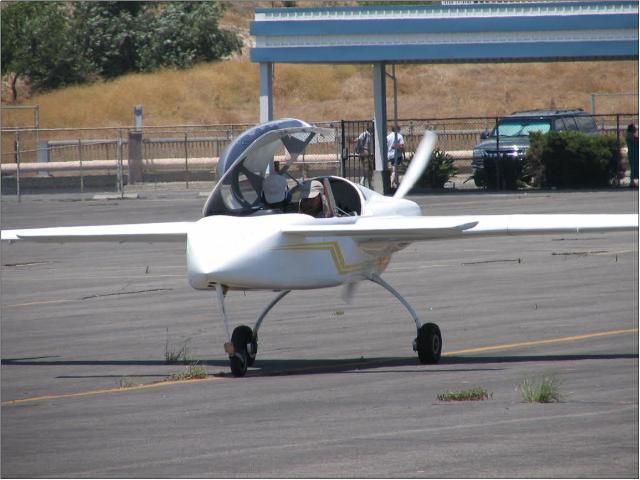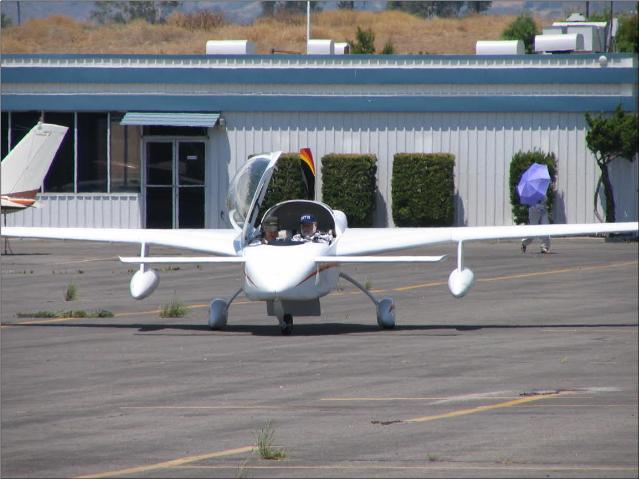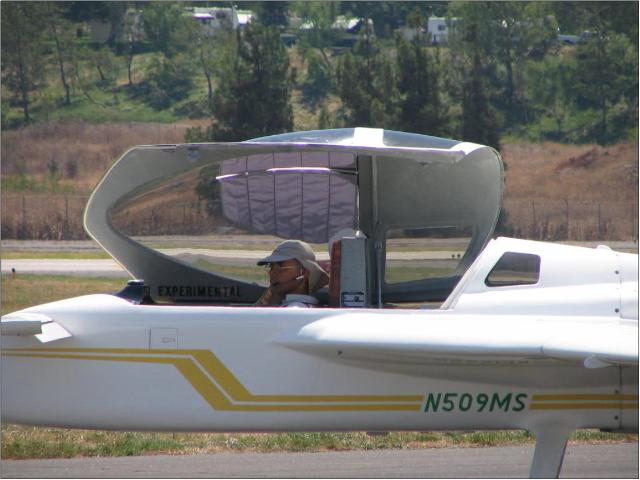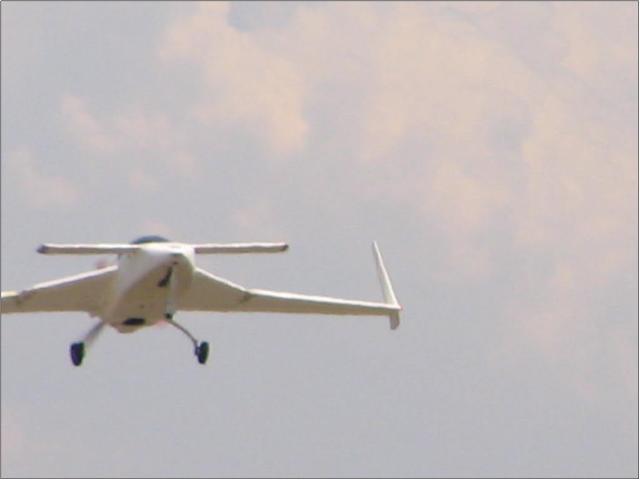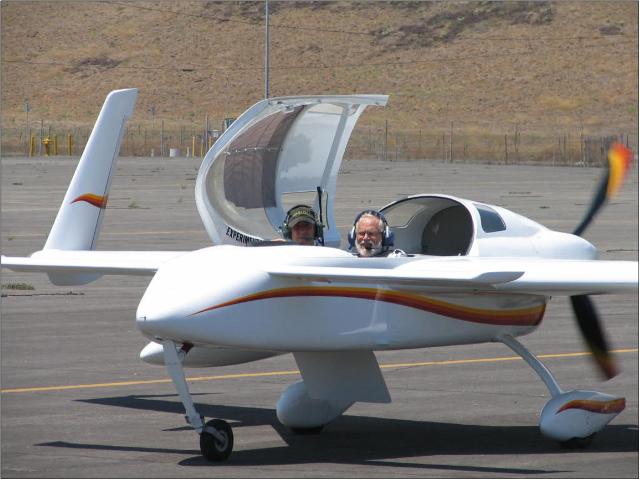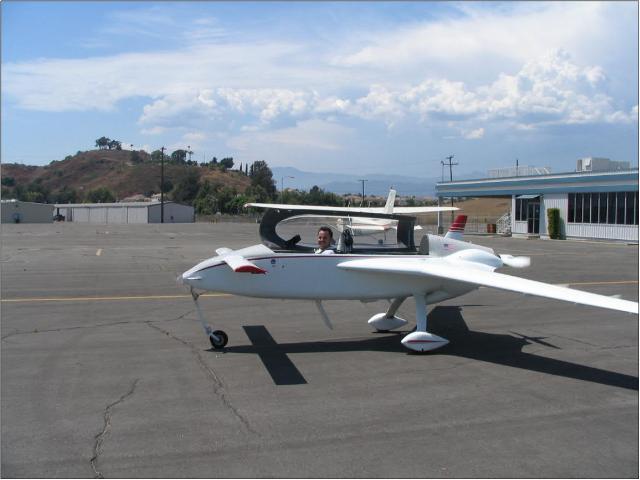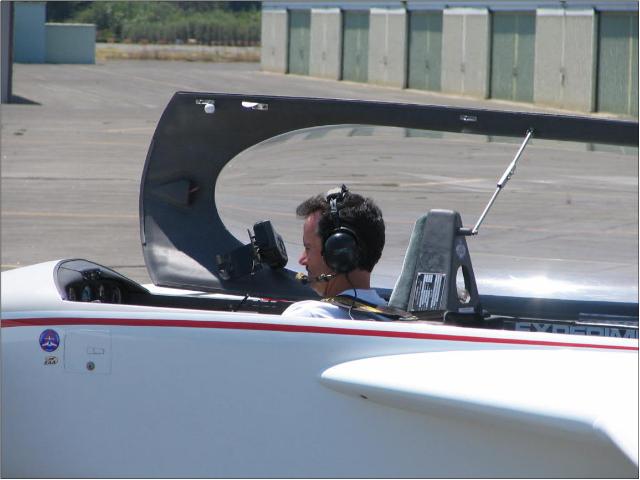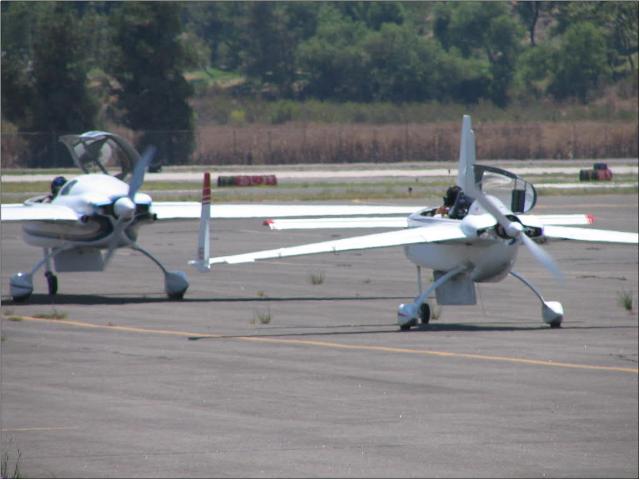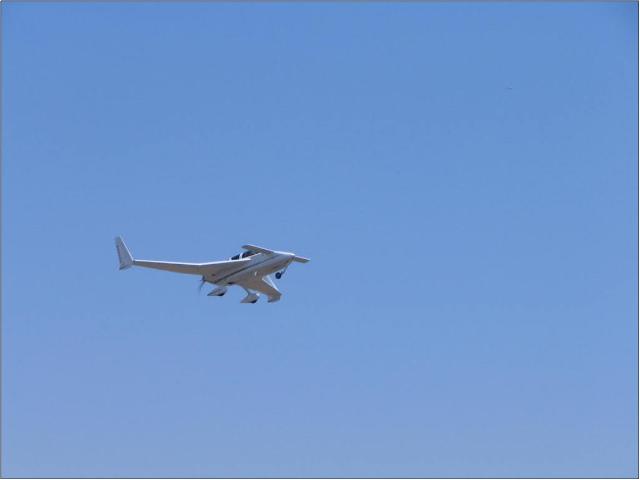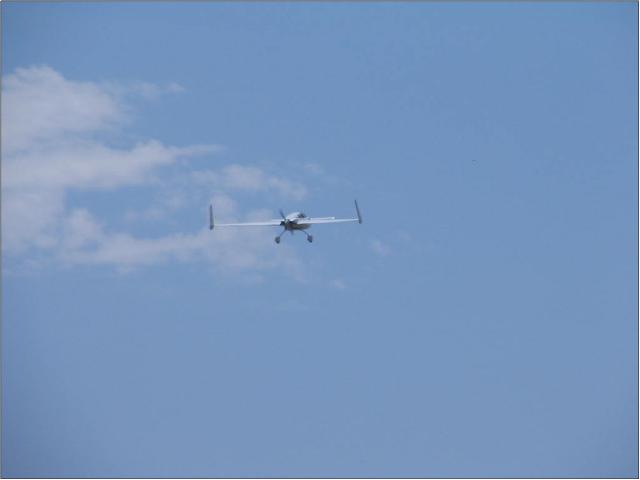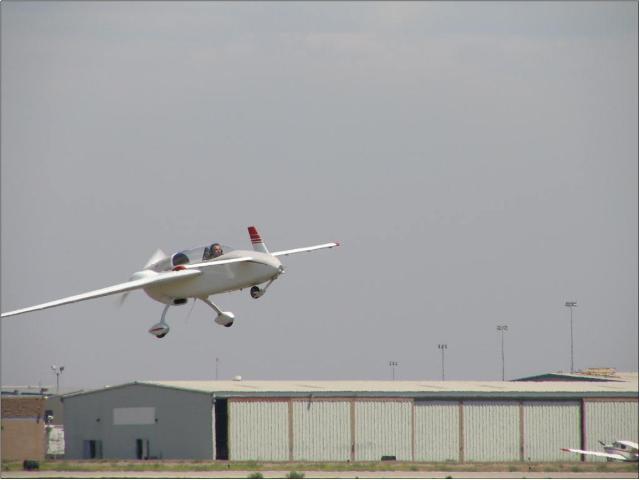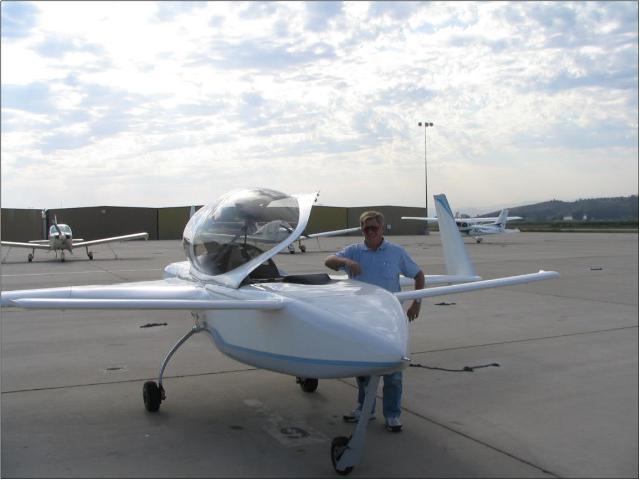 Back at Camarillo, much cooler at 83F with a cool Cobra parked at the restaurant. A round of ice cream really hit the spot.